TAIPEI CYCLE d&I AWARD 2012 : CO2 INJECTOR-PRO
Sat , May 05 2012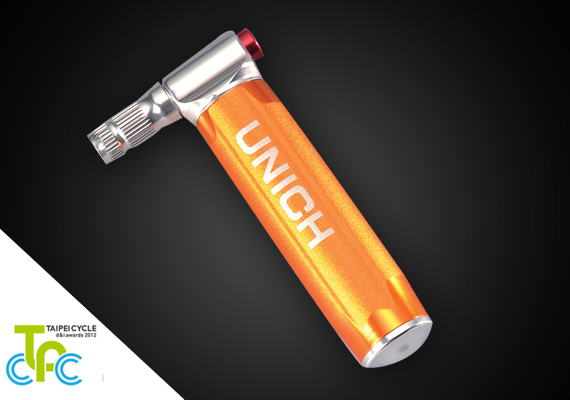 The main function of the co2 pump is quickly and easily to inflate.
The new design of "press system" is more convenient than before.
You just need to put 16g cartridge into the pot and be aware of the cartridge position and fasten the pot and injector. Then press the button for speedy pumping and adjust the volume.